Facial treatments in Barcelona
Discover the best facial treatments in Barcelona
Make your face look radiant, bring back all the flexibility and brightness that it needs to feel young and lively. Air pollution in big cities, climate, stress and aging can alter the face skin, making it dull, aged, full of spots or stains. Incorporate into your routine the beauty treatments we offer at the salon.
Our facial treatments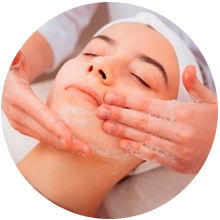 Personalised hygiene
Skin cleaning are a must-have that can't be missed every now and then in your beauty routine. We evaluate your kind of skin to offer you a personalised treatment (face mask and extraction included). We use Skeyndor products.
46€ (60 min)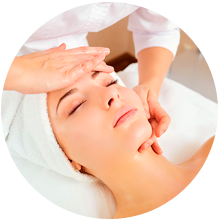 Premium hygiene
For this Premium treatment we use the range The Cure by Natura Bissé (luxury cosmetics). As a result, we obtain recovery of cell damage, removing toxins and extending cell life. You'll have a hydrated and young skin.
70€ (90 min)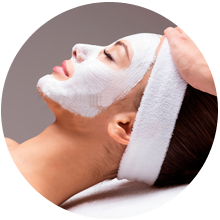 Xpress treatment
This is a "maintenance" service. Since we live in big cities, we have to clean our skin more often. Make your face always look perfect with this express facial hygiene (it includes personalised face mask and moisturising massage).
18,20€ (15 min)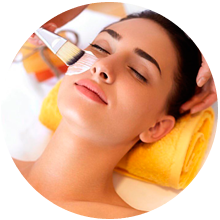 Premium Vitamin C
This Vitamin C treatment carries the seal of guarantee from the renowned brand Natura Bissé (luxury cosmetics.) Vitamin C favours the natural production of collagen, bringing firmness and an incredible brightness to your skin. Try this powerful ally against the signs of early aging.

Vitamina C Premium: 59€ (60 min)
Vitamina C Premium: 80€ (90 min)



Facial treatment services are not available at this time.
How to find us