Our hair cutting services for men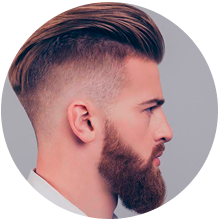 Haircut + Wash + Styling
At Hair Cut Day we don't just cut your hair, we listen and advise to make you choose the style you want. Classic, modern, bold… tell us the style you want and we will capture it.
23,50€ (35 min)
BOOKING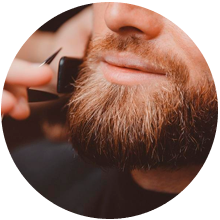 Beard trim
An untrimmed beard makes us look untidy. Sloth or time constraints are against us, but at Hair Cut Day we want you to look great and have a perfect beard.
12,50€ (30 min)

BOOKING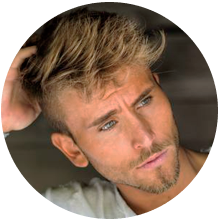 Colouring
If you're looking for a change of look, subtle or bold, come to see us, tell us about your expectations and our colour specialists will do their magic tricks.
27€ (30 min)

BOOKING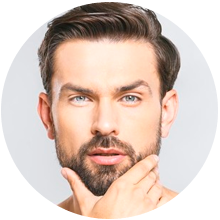 Eyebrows
Eyebrows, as is the beard, matter to first impressions. At our salon we take care of small details.
8€ (15 min)



BOOKING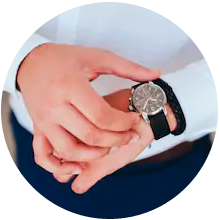 Manicure
Your hands tell a story about you. Make them look always perfect with the men manicure we offer you at the salon. It includes filing, cuticle works, hydrating cream bath, massage and nail polishing.
18€ (30 min)
BOOKING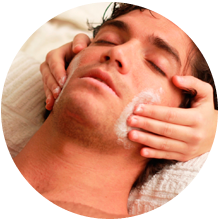 Facial detox treatment
Your skin will look always healthy and attractive if you include this treatment in your male beauty routine. With our special face treatment for men we balance your skin and remove stains.
32€ (35 min)
BOOKING